THERE'S A TIME TO DIE, BUT IT'S NOT TODAY!
Read my book! It will motivate you, stimulate you, encourage you and eliminate the fear of moving forward! Don't sit there and die! There's more to life!
We start our God-given assignments full of joy, flexibility and passion but along the way we encounter trouble on every side. Sometimes our darkest days last so long, we begin to think we have misheard God.
When you experience hurt, disappointment and offense, it can be hard to continue going forward, but will you sit there and die? That's what happens when you are stuck, stagnant, complacent and stillborn. This can happen months after you've joined a new church, gained a new friendship, or birthed a new ministry. God expects us to run through troops and leap over walls, but the pain of uncertainty can zap your energy.
Why You Need This Book
Have you experienced church hurt? Learn how to free yourself from the pain.

Do you feel stuck or paralyzed emotionally, spiritually or mentally? Discover your own ability to run through troops!

Do you need to motivate yourself or your congregation? Use your mind to relight your fire and those around!

Have you run out of options? Find out how to make decisions when all you have are bad options.

Are your thoughts eating you alive? Apostle Robbin has the formula to overcome vain imaginations!

Are you afraid to move forward? Let Apostle Robbin show you why it's just an optical illusion!
Get motivated, focused and energized to finish the race in which you were given! Read Apostle Robbin's book to fill your cup until it runs over. Her heart is poured out in personal testimony and built on scriptural foundations in order to encourage those who have the same decision she had to make. Don't sit where ever you are and die! This transparent message from a Pastor after God's own heart will bring life to a dead or dying spirit!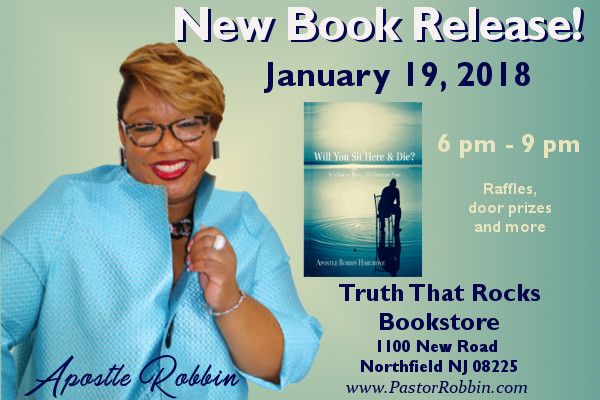 Enter your email address below to stay informed of Apostle's book signing party! Emails will be entered into a raffle!